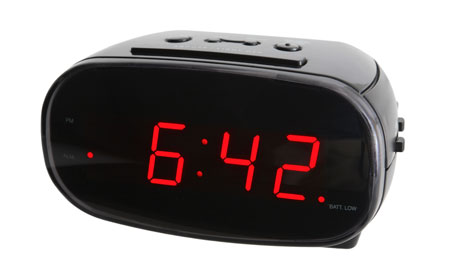 Have you ever noticed that, at times, a certain scriptural passage or theme seems to keep coming back to you?
This happened to me today at vespers.
This morning, our Bible study was based off last Sunday's readings  This included Psalm 137: "By the rivers of Babylon, we sat and wept…"  This evening, we prayed it again as one of the psalms.
Also, in discussing the reading from Ephesians, this morning we had gotten around to talking about "faith and works."  This evening, the reading from St. James was on that very topic.
I find it so neat when that happens, and wonder if there's a lesson I am supposed to be learning.
This whole day has been one of doubling up, I guess.  You might say I was making up for lost time; I missed out on over an hour of my day because my alarm clock was set on p.m. instead of a.m. 🙂
I ended up 'doubling up' in another way, too.  I set out to make brownies with one of our residents this afternoon and ended up making cookies as well, in order to use up the little bit of applesauce I had left in the fridge.
The cookies were not one of my most successful baking projects, unfortunately.  The result of a make-shift and hurried recipe, they will soon be making their way into a cookie salad.